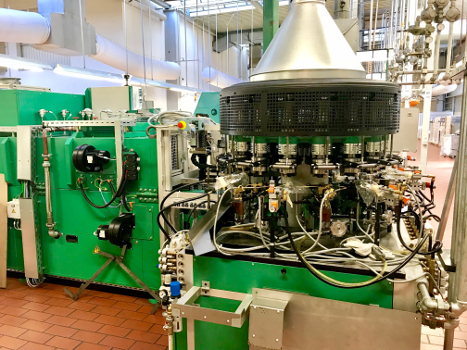 Müller + Müller strengthens its fleet of 45 production machines in the field of large-volume vials made of tubular glass.
The investment includes an additional line and a complete refurbishment and modernisation of an existing line. This will enable the company to respond even more individually and above all more flexibly to customer enquiries for large-volume tubular glass bottles. In machine and line construction, the latest findings from Müller + Müller's own operating technology and that of our long-standing partners have been incorporated. The focus was on minimizing glass-to-metal contacts and guiding the vials as gently as possible through the process. In addition, the latest findings from the flame and forming stations are used to manufacture sophisticated bottles, such as those with complex threads, and also to guarantee the highest possible process stability.
If you have any questions about large-volume vials made of clear or amber glass up to a diameter of approx. 34mm, please contact our sales department. We are looking forward to your inquiries!